It has many features which will make your life easier.
Microsoft keeps enhancing the functionality of Windows 11 and Windows 10 simultaneously. However, not many users believe that's sufficient. In order to improve the performance of Windows 11 and 10 PCs, Microsoft is currently developing a new program called PC Manager. The utility, which was first developed for the Chinese PC market, seeks to fast enhance performance and disable programs that are detrimental to the functionality and use of your PC.
You can use Microsoft PC Manager to diagnose and repair any issues with your computer. It also has a feature that lets you find, download and install drivers for all of your hardware devices, including printers, monitors and other peripherals.
Additionally, you can also use it to uninstall programs that you no longer want or need, as well as keep track of how much space they take up on your computer.
Installing Microsoft PC Manager on Your Windows PC
Check that Windows 11 or Windows 10 (1809 or higher) is installed on your computer before we begin. To find out what version of Windows is installed on your computer, go to Windows Settings -> System -> About.
Download Microsoft PC Manager by clicking on "Free download" at pcmanager.microsoft.com. Although the website is in Chinese, the software supports English and after download and installing, it changes to your system's default language.
Installing Microsoft PC Manager is as simple as double-clicking the setup file (MSPCManagerSetup.exe) and following the on-screen prompts. The lightweight software is only 5.7MB.
Feature of Microsoft PC Manager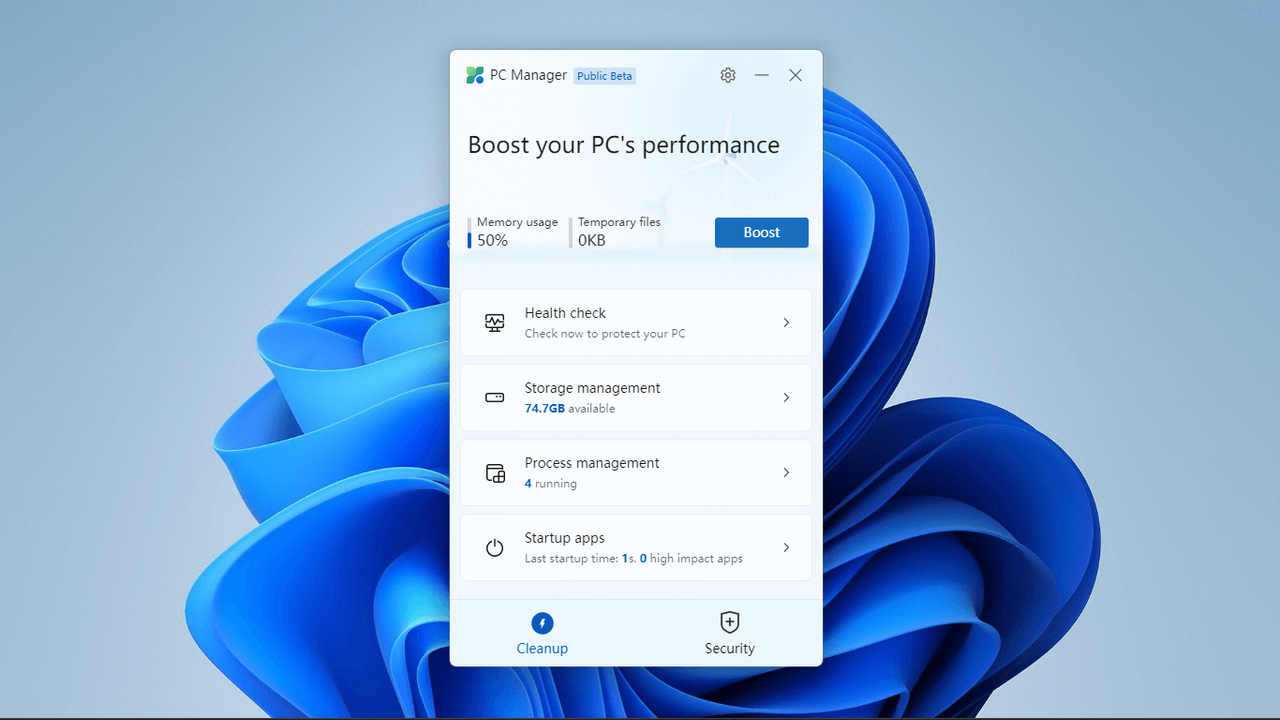 Boost PC Performance
PC health check
Manage Storage
Disable RAM-consuming apps
Browser protection
Security and Updates , etc.
Conclusion
While at first glance it could seem like more bloatware for PC maintenance, it really adds much-needed capabilities to boost performance without having to delve too far into System Settings.