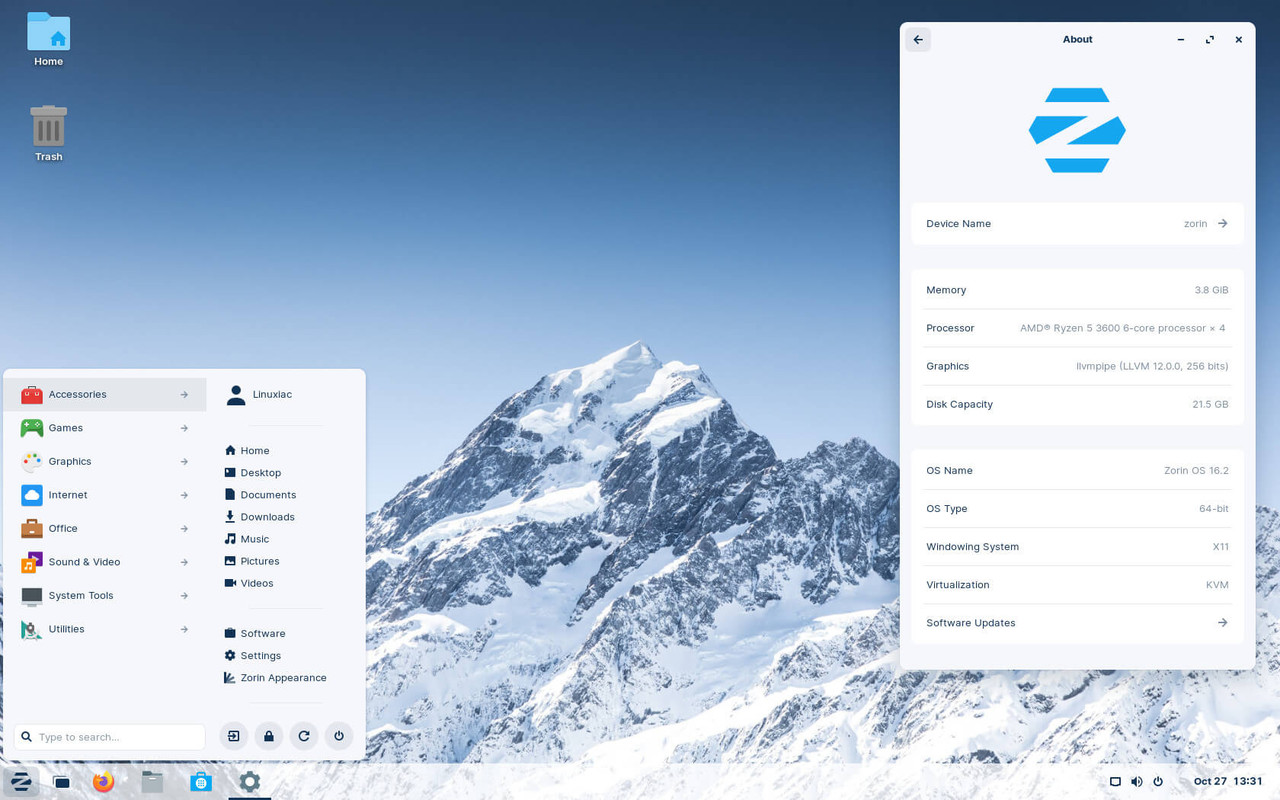 Highlights 💡
Zorin OS, a linux distribution which is based on Ubuntu, seeks to simplify life for new users, particularly those coming from Windows.
Users of Windows 11 will feel at ease using the distribution's lovely user interface. Zorin also comes with a variety of well-known productivity tools.
Zorin OS 16.2 has been released finally seven months after version 16.1, this release is based on Ubuntu 20.04 LTS (Focal Fossa) and with number of improvements that should make using the Zorin OS desktop a better and more pleasurable experience.
Improved Apps & Documents Support!

Additionally, Zorin OS 16.2 includes updates to several pre-installed apps for a more feature-rich experience right out of the box, the most recent version of LibreOffice 7.4 office suite, and alternatives to Microsoft fonts for an improved office experience.
Zorin Connect app also got updated in this release to make it easier viewing your computer's battery percentage from your Android smartphone. The Zorin Connect app for Android also received new features, including the ability to send your phone's clipboard with a single tap, loop and shuffle controls for Multimedia Control, the ability to configure the action for left clicks in Remote Input, as well as a new option to enable notifications on one's PC only when your phone's screen is off.
Furthermore, the GDevelop full-featured, no-code game development software has been added to the Zorin OS Education edition, the Jelly Mode has been updated with new physics variables for more lively interactions, and the most recent security patches are integrated throughout the system for better hardware support and a more stable and secure Linux desktop experience.
You can also find updated application packages that include the following:
 Firefox 105 Web Browser
GIMP 2.10.18 Image Manipulation Program
Brasero 3.12 CD/DVD Burning App
and more.
Download
If you opt for the "Pro" edition at $39, you also get access to a "Pro Lite" edition, which targets low-spec PCs.
The "Pro" edition has more preloaded programmes, more premium desktop styles, and Zorin installation support than the "Core" edition.
Zorin OS 16.2 "Core," the base edition, is available for free download and has all the necessities. By clicking the button below, you can get the installation ISO file:
Lastly, there is no need to reinstall Zorin OS 16 if you already have it. Instead, you can update to Zorin OS 16.2 by downloading and installing the latest update from the Software Updater app.
We appreciate your time for reading, kindly help us share !