WhatsApp, by far is one of the most popular messenger, with billions of installations yet might not be the most feature-rich messaging App. Earlier this year, the app introduced a feature called disappearing messages, which allowed users to set a chat to self-destruct. Currently, it works only for 7 days, but soon it will be able to do it every 24 hours and surprisingly, 90-days, of course soon as it's under development to be released.
In a recent WhatsApp Beta update 2.21.17.16 , WABetaInfo uncovered the 90-days disappearing option. However, not everyone with beta access is likely to see it. This means that it's still under development, so even downloading the latest beta apk to your device may still not give access to 24 Hours & 90-days option but 7-days only.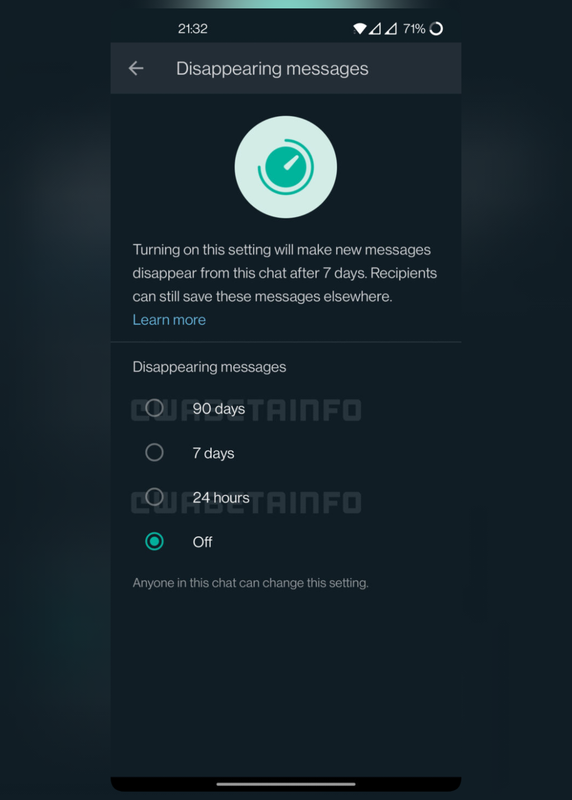 Considering evidence of how features been appearing ago, and new options are being added now, it is hoped that the situation will require a much more approachable final decision.