According to Mozilla, Firefox 91 offers a 10% to 20% improvement in real response time response to most user interactions.
The new but improved feature, which is called Total Cookie Protection, is designed to prevent the accidental leaking of sensitive information. It lets users identify which websites are storing information locally and which ones are not.
Introduction of Enhanced Cookie Clearing
Significant privacy enhancements in Firefox cookie handling allow you to completely clear the browser history of any website. The current new version of Firefox strict mode allows you to easily delete all cookies and super cookies stored on your computer by websites or any tracker embedded in it.
Based on Total Cookie Protection, Firefox 91's new method of deleting cookies prevents hidden privacy violations and makes it easier for you to see which websites have stored information on your computer.
When you decide to let Firefox forget a website, Firefox will automatically delete all cookies, super cookies and other data stored in the "cookie jar" of that website. This "enhanced cookie deletion" can easily delete all traces of the website in your browser without retaining third-party cookies.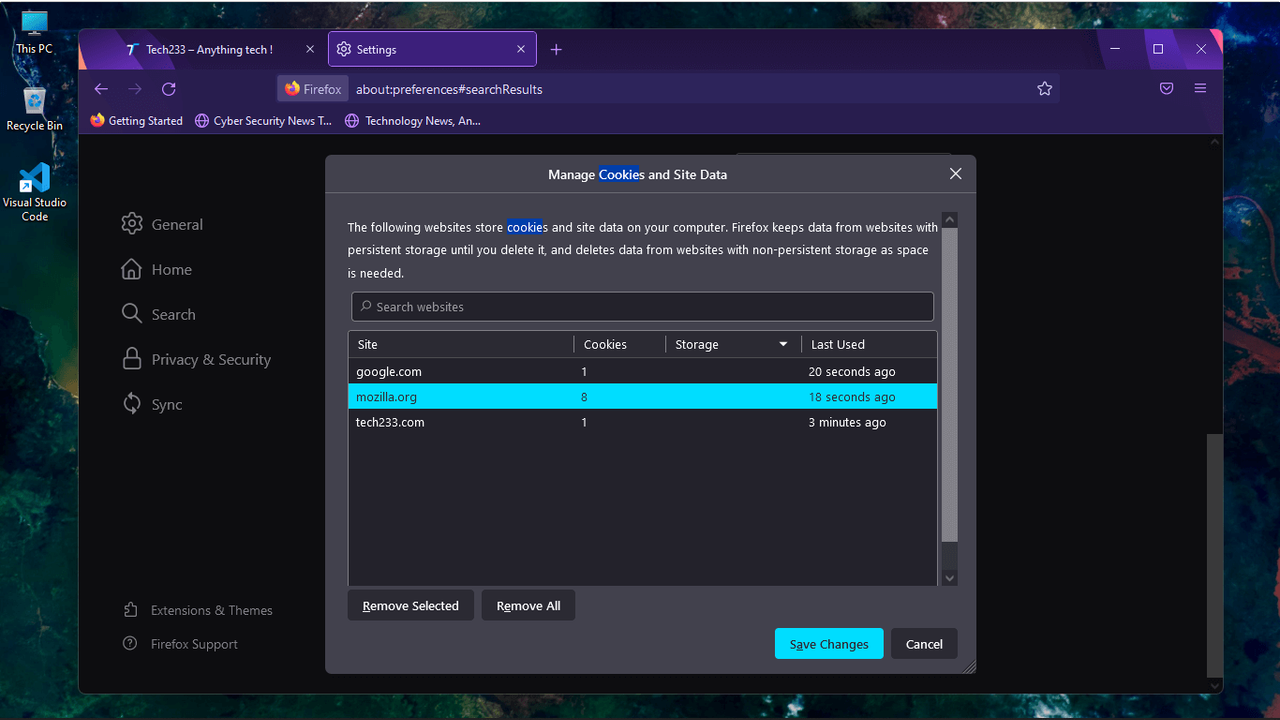 In 'Firefox Private Browsing' mode, the browser now tries to ensure that all website connections use HTTPS, if not supported, only non-secure connections are affected by default.
A shortcut to 'Clear cookies and site data' : in the url bar, click the SSL lock icon >> 'Clear cookies and site data…' see in the screenshot below.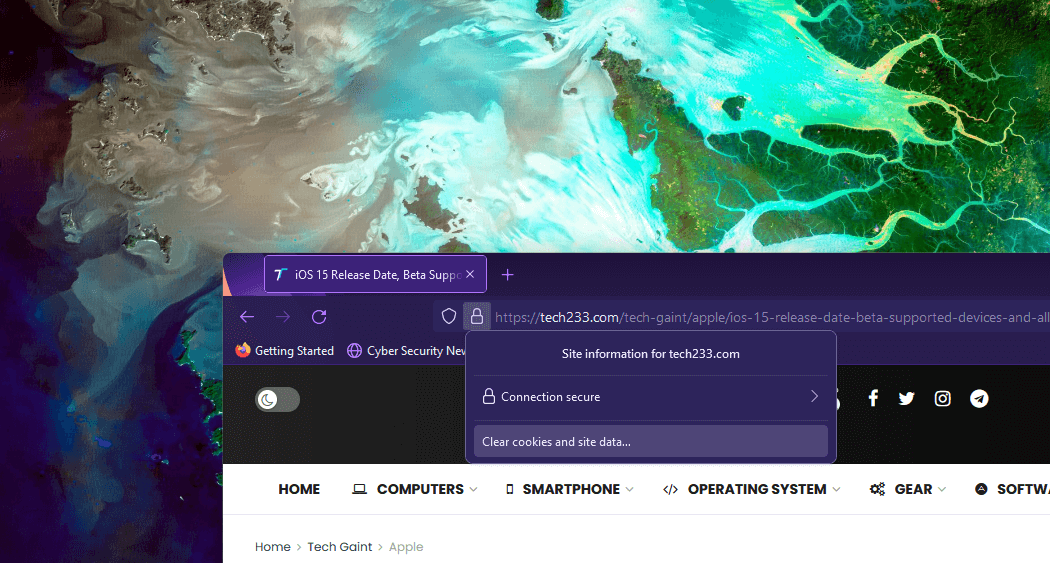 Finally, in Windows 10, Firefox 91 browser users can sign in to their Microsoft account using the Windows single sign-on credentials added to their current base operating system. MacOS users who use the OS accessibility settings are grateful that Firefox automatically turns on "High Contrast Mode" when needed.
As expected, this update includes various bug fixes, performance improvements and security patches.
You can download Firefox 91 from the official Firefox website, with it's installers for Windows, macOS, Linux, and Android from the Google Play Store.
Are you on Ubuntu or Ubuntu-based distributions? You can upgrade to Firefox 91 in the future using the preferred software update mechanism / tools / utilities / commands.