iOS 15 offers new ways to stay in touch and powerful features to help users focus, explore, and use device intelligence to get more work done.
iOS 15 doesn't seem to have as many game-changing features as we expected from previous versions of iOS, but the update as a whole is certainly eye-catching. If you heard the WWDC keynote a few weeks ago, you might be pleased to know that iOS 15 contains a lot of awesome features, and for whatever reason, Apple chose not to highlight it in its online presentation.
Nevertheless, a feature of iOS 15 mentioned by Apple deserves more attention, because it may fundamentally change the way you interact and use iPhone every day. Although the improved features of FaceTime and SharePlay are very attractive, the talk about Focus.
Will it increase your productivity ?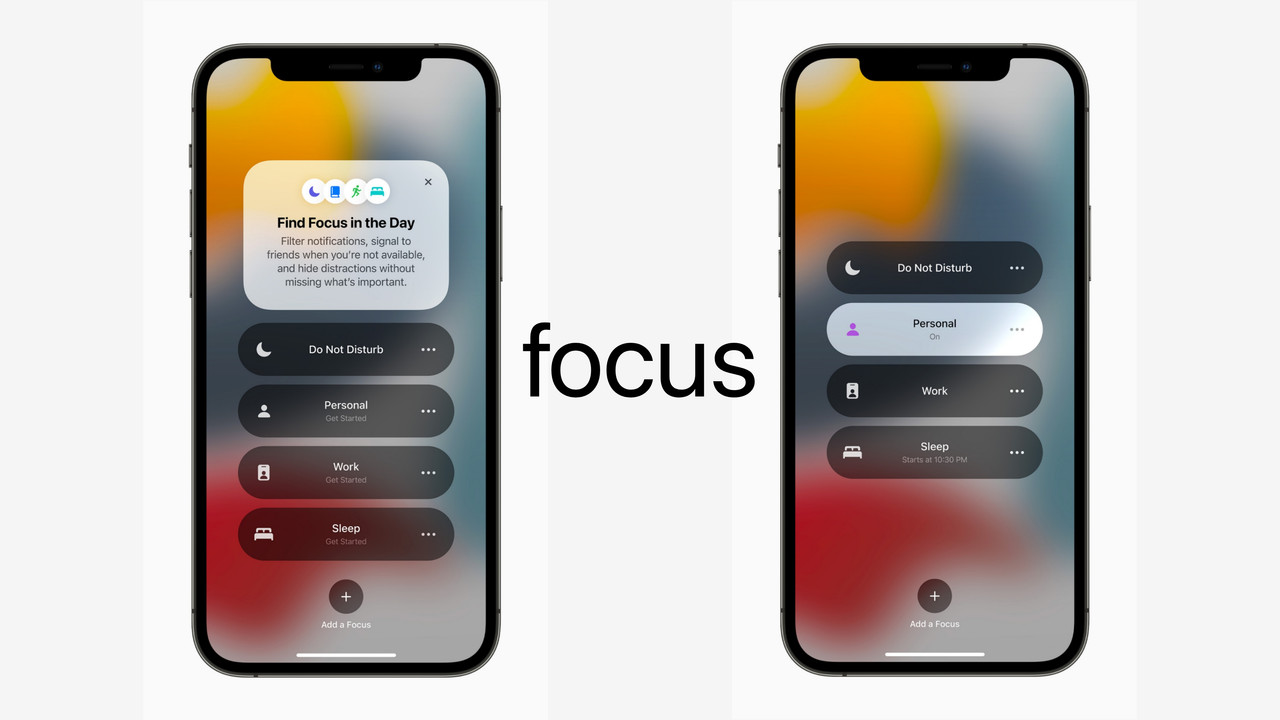 As the name suggests, Apple's new Focus feature is designed to allow users to focus on the task at hand without getting bogged down or distracted by irrelevant interference or irrelevant notifications.
For example, iOS 15 users can set different focus modes for certain types of behaviors. So, for example, you may have a work mode that can filter notifications from ESPN or from non-working colleagues. Or you can have a sleep mode where everything except the most important notifications will be muted. You can also set certain modes to turn on and off based on the preset time and your geographic location.
In addition, the Focus mode can be set to show only relevant apps, which means that if you are in work mode, you can configure your device so that apps such as Facebook and Twitter don't entice you to start unnecessary at 5-minutes, the rest will inevitably be extended to about an hour or even more.
Customers can set their device to help them be in the moment by creating a custom Focus or selecting a suggested Focus, which uses on-device intelligence to suggest which people and apps are allowed to notify them.
Focus suggestions are based on users' context, like during their work hours or while they're winding down for bed, and when Focus is set on one Apple device, it automatically applies to their other Apple devices.

Apple
Focus mode appears at a time when our attention is drawn in countless directions. Between texting, social networking, gaming, and a constant stream of news, being able to temporarily disable certain apps or notifications in a granular way is sure to be a game changer for many people.
Note that if your system is configured so that text messages don't go through, the sender will see a message indicating that you've turned off notifications as well as a "Still Notifications" option. In other words, if there's an emergency or if someone really needs to contact you on an urgent basis, you don't have to worry about being left completely in the dark.
In a sense, Focus is like "Do Not Disturb" on steroids. Once iOS 15 gets release to the public later this fall, you'll soon start wondering how you do without it. You're definitely going to enjoy using it as well as it boosting your productivity.